Packaging designs in the cannabis industry are crucial to your brand's success. People won't buy it, plain and simple, if it doesn't look good. You must design Custom Packaging that stands out from other brands. That is the biggest reason behind that sort of design and layout. Here are five tips you should keep in mind when creating custom cannabis packaging that will make your customers want to pick up your product over others on the shelf.
Create Custom Packaging According to Your Clientele
For cannabis clients, the packaging is more than just a creative exercise - it's an integral part of the buying process. With legalization becoming more prevalent across the United States, this industry has seen a surge in demand for Custom Packaging design services. However, as new startups and small business owners with limited resources to work with know all too well, finding affordable, high-quality designs can be challenging. To appeal to their market and keep up with the competition, entrepreneurs should always consider the following five factors when designing cannabis packaging.
Choose Quality Material for CBD Custom Packaging
The material you choose for your cannabis Custom Packaging depends on your goals. Some materials are inherently resistant to water, fire, or rust damage. There is a lot of variety in the quality of materials available to be considered. Selecting one that suits your needs and budget is critical. When selecting material for your cannabis packaging, durability and style are two considerations at the start of this process. Consider the size and shape of the product: What do you want to put into your container? These are all essential considerations when designing custom cannabis packaging.
Apply Aesthetic Principles to Custom Packaging for CBD
Aesthetic contrast is a crucial element in design and should be considered for the packaging. Drawing attention to a different element of the Custom Packaging or calling out critical information can make it more eye-catching and draw people in. Placement is just as important as the color palette and typography choices when designing your package, so get to know the basic principles of graphic design before committing to an idea for packaging. Typography can make or break your design work, so choose typefaces carefully to ensure they are readable at smaller sizes and match the mood you want to convey with your packaging.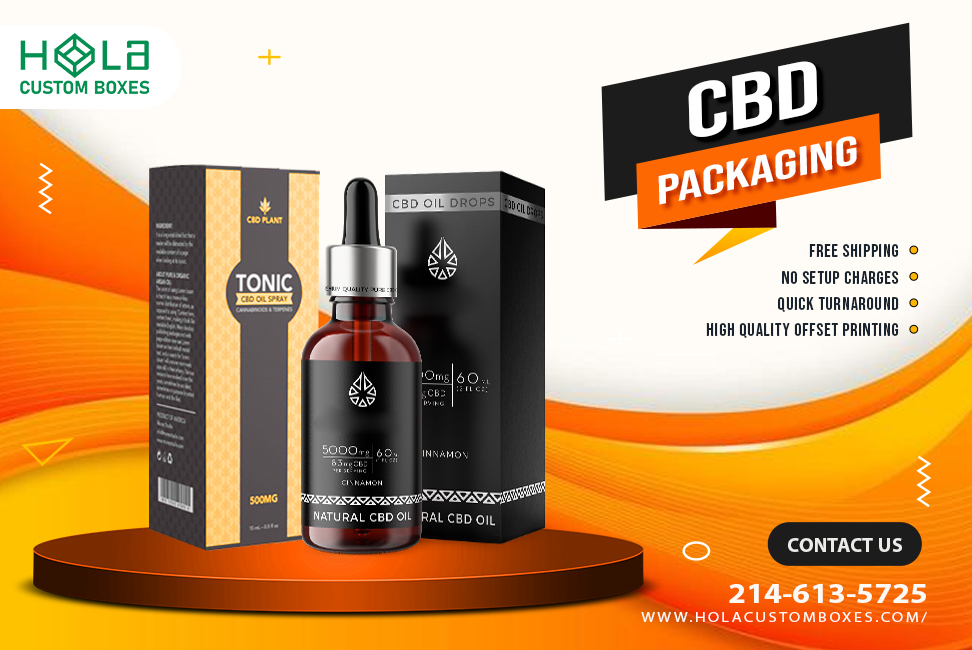 Let Your Branding Message Shine Through CBD Packaging
Cannabis packaging is a critical component of branding and marketing for any company in the cannabis industry. Great branding starts with great CBD Packaging design. From color schemes to logo development, we want our clients to walk away from interacting with us with a sense of pride in their new brand. So, what does it take to create the ultimate branding package? Here are five tips for designing the best cannabis packaging for your needs. You must specialize in product packaging design. You must have experience working on logos, designs and everything in between!
Have CBD Packaging Printed by Professionals
Packaging is the first thing people notice about your brand. It will affect how they interact with your product. Creating packaging that looks nice on a shelf is one thing; creating CBD Packaging that converts customers into fans is another. If you want to stand out in a sea of competition, invest in quality printing and design services from professionals who know what they're doing. Of course, you'll spend more upfront, but it will pay off in spades. Do you have a go-to printer? Someone reliable that knows how to get the job done, right? Please take advantage of their knowledge by asking them for advice before starting any major projects. Make your customers feel like they're part of something unique that excites the senses.
Use Eco-Friendly Supply for CBD Packaging
Eco-Friendly Supply is a must-have for CBD Packaging. Look for a supplier to provide you with the perfect packaging for your cannabis products. It will save your environment and make your brand more visible. People like to buy items that come in that sort of packaging. Cannabis packaging is often the first impression that people have of your brand. Therefore, it's an important marketing tool to get right. If you are looking for a reliable, cost-effective and eco-friendly way to design custom cannabis packaging, then find an excellent graphic designer. With cannabis legal for recreational use in many states, people will be eager to get their hands on the new craze. Your custom packaging is the only thing standing between them and the weed they want.
Choose the Wholesale Option to Save on CBD Packaging
Wholesale CBD Packaging is a perfect option for companies looking to sell cannabis in bulk. However, the question is whether they should go with standard packaging or design custom cannabis packaging. Some factors to consider when deciding between the two are personal preference, impact on consumer experience, and brand recognition. What's your choice? It depends on what you want from your packaging. There's no one-size-fits-all solution. If you're a large business looking to start selling cannabis products, then wholesale would be your best bet because it gives you more freedom over how much you produce and to who you sell it.